As part of national baby swimming week campaign, Water Babies parents across Ireland have shared their experience with Water Babies and how their little ones are enjoying the benefits of baby swimming, and can't wait to get back in the water.
Selma Healy, St Gabriel's in Limerick
"Clara is a preemie baby and is small for her age. She started swimming at 6 months. Fast forward to now, she is 15 months old, she gets so excited when we sing the Water Babies songs and on a recent trip to the beach showed everyone her skills splashing in a little pool (in the pool we go kick, kick, kick!). To prepare her for the bath or shower we sing the songs and she is full of smiles and loves her time in any water! In the pool these days she is full of chat and smiles, is super confident and loves her Water Babies buddies. It's made such an incredible difference to our routine and her first year. I can't even imagine what she'll be like over the years in the water. We've had the best start possible."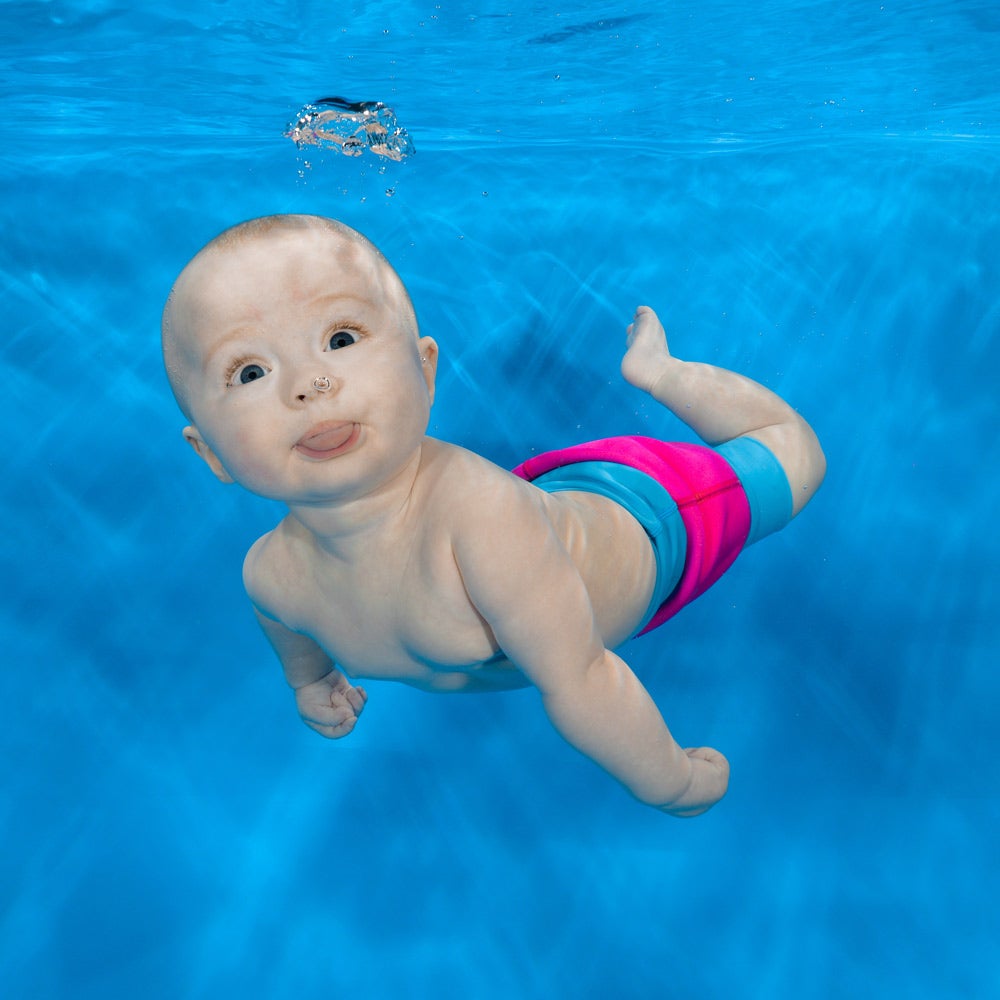 Barbara Mulhall attends Water Babies classes with her daughter Sarah at The Maldron in Wexford
"Sarah, our precious little girl had open heart surgery when she was three months old and little did we think at one stage that she would be able to go to Water Babies. Sarah started Water Babies at six months and loved it. Mammy and Daddy love the precious time with her in the pool. Because of the lockdown break, Sarah is now 13 months and is more aware of the classes and the underwater swims however it did take a bit of extra time to getting used to being back in the water. It just shows how important consistency is even at a young age. The instructor, Nadine is so good with all the babies in the class and we enjoy going every Saturday. We hope it will give Sarah the start of what is in my mind an essential life skill."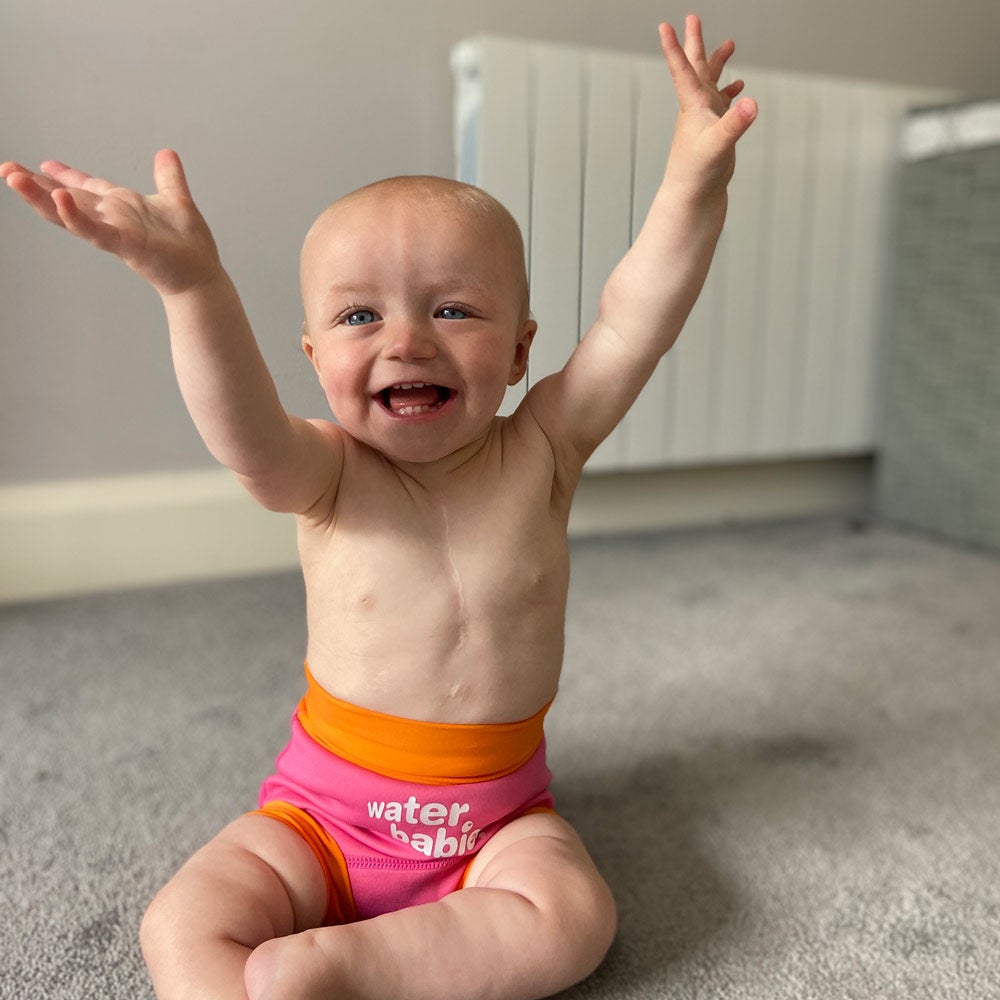 Veronica Kennefick swims at the Clayton Hotel, Cork City
" We have two Water Babies – Ivy (10 months and Winter 2 years). Swimming is their life even in this pandemic, swimming with Water Babies gives the girls interaction with kids their own age, adult direction and most of all confidence both in the water and outside in the world. They practice bubbles, tiger arms and kicking their legs in the pool, in the bath but also in their high chairs at the kitchen table daily!! Swimming classes at water babies have been the best investment in our babies' lives."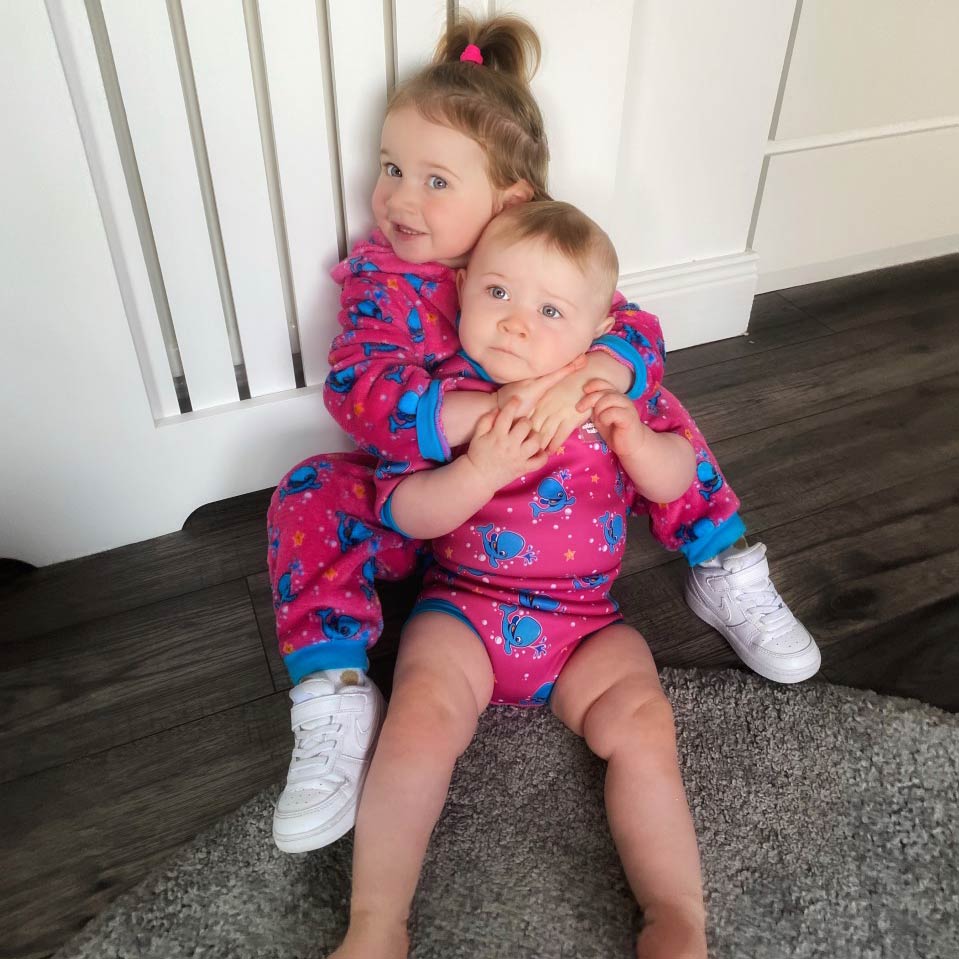 New mum Megan Carroll who had baby Caoilainn in March
"I absolutely love the Water Babies class with my seven month old Caoilainn. I really enjoy the bonding experience we get from it and it also makes me confident that if we ever go swimming in the future, I know how to use the pool safely with her and also that she is learning pool skills. I had my baby a week before the first the lockdown which was really hard for me. All the support you should be receiving is gone and all the baby classes cancelled. For a first time Mam these classes are essential in hearing how other mams do things and also just reassurance that you're doing things right.
Joining Water Babies was the first mother and baby group we went to so it was great to mix with other mother's and also watching my little one interacts with other babies was so joyful to see. Something I think we all need during this hard and unpredictable time. The more swimming classes we do the more I see her splashing around in the bath and although our class has been cancelled for now, we still do our homework. Especially the - Caoilainn are you ready? Go and then we gently splash the water on her face which teaches her when she needs to hold her breath."